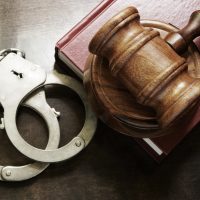 MARION, IL. (WJPF) — A Marion man, who led police on a short foot pursuit, has been arrested on drug charges.
34-year-old Derek Woods was arrest by Marion Police Tuesday.
When officers first attempted to take Woods into custody on an outstanding warrant, he fled on foot, but was caught shortly after.
A body search revealed Woods to be in possession of meth, cocaine, cannabis, and drug paraphernalia.
He was charged with multiple counts of drug possession and resisting a peace officer.
Woods also received separate drug possession charges related to an ongoing investigation dating as far back as 2016.