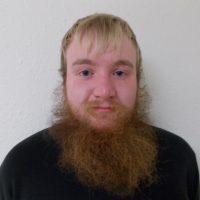 A young Carterville man was arrested Sunday morning after police found him in possession of an AR-15 Rifle and wearing body armor near Carterville Junior High School.
23-year-old Gregory Martin was arrested without incident just after 7:00.
According to Carterville Police, officers responded to an apartment complex at the east end of Laclede Avenue to the call of a man with a gun. Upon their arrival they found Martin armed with the rifle and wearing a green army helmet and a ballistic vest.
Gregory Martin did have a valid FOID card permitting him to possess the weapons. He did not have any known history of criminal activity or mental illness.
Martin has been charged with aggravated unlawful use of a weapon, unlawful use of body armor, aggravated assault, and disorderly conduct. He was taken to the Williamson County Jail.
Carterville Police say he did show signs of intoxication at the time of his arrest.