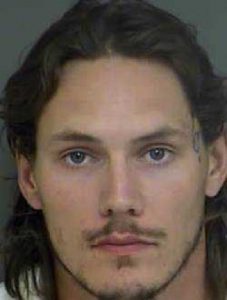 In Johnson County, police are searching for a wanted sex offender who fled a traffic stop on Interstate 24.
Authorities say 30 year old Michael Lafond fled from officers on foot.
Lafond is described as standing 5 foot, 10 inches and weighing 175 pounds with reddish brown hair. He was last seen wearing a light gray T-shirt and gray pajama pants. He also has a music note tattooed on one side of his head.
He was last seen in the Goreville area near Tunnel Hill Road and Deer Ridge Road.
Residents in the area are advised to lock their home and vehicles.
If you see a man matching the suspect's description, you are advised not to approach him. Deputies say to instead call 911 immediately.