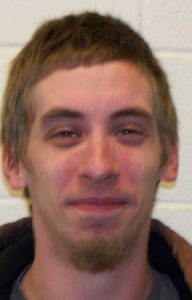 An area is now wanted by authorities after he was no-show for a court appearance to register as a sex offender.
27 year old Nathan Ellison was sentenced Friday to six years in state prison for missing that court date.
Ellison still faces an outstanding charge of failing to report a change of address as a sex offender. And he has charges pending from a 2012 burglary in Franklin County.