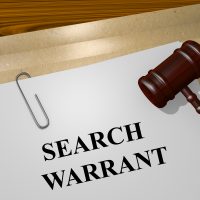 The Southern Illinois Drug Task Force has announced the arrest of two people after a raid on a home in West Frankfort yesterday.
35 year old Johnnie L. Ricketts and 30 year old Jeremy L. Ricketts are facing meth related charges.
And the execution of a search warrant in Herrin yesterday led to the seizure of a small quantity of meth and the recovery of five firearms that officers say were taken during burglaries at a business and a residence in Franklin County.