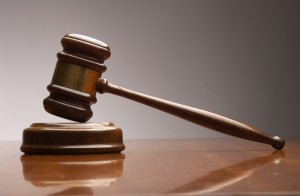 CHICAGO (AP) — A federal judge in Chicago has struck down as unconstitutional an Illinois law requiring any small political party to field a full slate of candidates in a district before any one of its candidates can get on the ballot.
Judge Andrea Wood's order Monday permanently bars Illinois from enforcing the law. The decision stems from a lawsuit filed by the Libertarian Party in Illinois.
Plaintiffs' attorney David Schoen says Wood is taking a stand against a nationwide tendency of established parties to erect barriers against small ones.
County election districts typically have the most seats up for election, from clerks to coroners. Finding a candidate for each has been hard for small parties. With the law Illinois struck down, more parties should appear on county ballots in November's general election.
Copyright 2016 The Associated Press. All rights reserved. This material may not be published, broadcast, rewritten or redistributed.