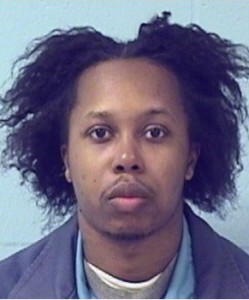 A Mt. Vernon man will see 10 years in prison for murder.
Marventi Palmer pleaded guilty yesterday to second degree murder. Palmer was the main suspect in the shooting death of 15-year old Deon Feggins, whose body was found in August of 2010.
Palmer was already serving a 20-year sentence on cocaine charges.
Jefferson Co. State's Attorney Doug Hoffman says Palmer's 10-year murder sentence will begin after his cocaine sentence has been served.
Palmer is incarcerated at Menard Correctional Center.