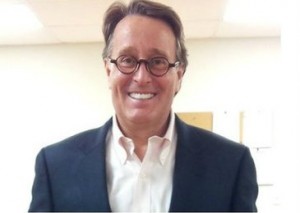 Showing the grand champion steer is about as good as it gets at the Illinois State Fair, unless you grow up to be fair manager.
Patrick Buchen, a Fulton County native who achieved the first plateau in 1972, is on the job running both the Illinois State Fair in Springfield and the Du Quoin State Fair in Du Quoin.
He was manager of the Indiana State Fair and more recently owned and operated an expo business in the Dallas area. He says he's not anybody's somebody; he got the job after answering an ad.
Should the state fair be a cash cow – or a loss leader?
"That's where the thin line is," says Buchen. "We want to maintain a very, very economical proposition for our fair attendees. You can come here for $7, and if you don't spend another dollar, you'll be entertained all day. Conversely, we need to garnish every dollar that we possibly can."
Buchen says he hopes sponsorships and perhaps a foundation can help raise money to fix up the fairgrounds' sagging, rundown buildings and aging infrastructure.
Copyright 2015 Illinois Radio Network