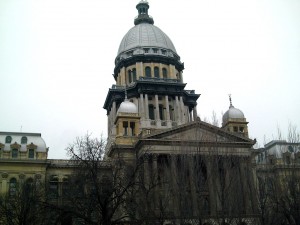 SPRINGFIELD, Ill. (AP) — The Illinois Supreme Court has thrown out a 2013 law that sought to fix the nation's worst government-employee pension crisis.
The court decreed Friday that the measure former Gov. Pat Quinn signed into law violates the Illinois Constitution. It prohibits pension benefits from being "diminished or impaired."
Retired employees, labor unions and other groups had sought invalidation of the law adopted in response to a $111 billion shortfall in the amount of state money needed to cover all pension promises.
Government lawyers argued the state could exercise "police powers" in emergency cases.
The decision puts new Gov. Bruce Rauner and majority Democrats in the Legislature in a bind. They must now start from the beginning in crafting a workable pension-savings plan.
Copyright 2015 The Associated Press. All rights reserved. This material may not be published, broadcast, rewritten or redistributed.