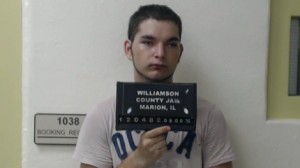 A Johnston City man has been sentenced to prison time for sexually abusing a 13-year old.
21-year old Anthony Campbell of Johnston City was found guilty of Aggravated Criminal Sexual Abuse in connection with an incident which occurred last year in rural Williamson County with a 13-year old.
Campbell will spend 3.5 years in a state prison, and will have to register as a sex offender for the rest of his life.