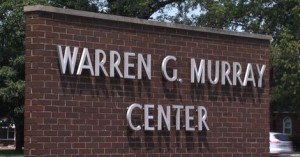 (Information in the following story is from: Belleville News-Democrat, http://www.bnd.com)
CENTRALIA, Ill. (AP) — Illinois state officials say two employees were put on leave and Illinois State Police are investigating after a resident died at Murray Development Center in Centralia.
The Belleville News-Democrat reports that acting Illinois Department of Human Services Secretary Gregory Bassi issued a statement late Thursday on the case. Bassi said an initial review of the resident's death revealed inconsistent statements from staffers. He says the matter was referred to the department's inspector general. The inspector general's review prompted a referral to Illinois State Police.
Bassi says that in response two staffers have been placed on administrative leave.
IDHA spokeswoman Jessica Michael says the death appears to be due to natural causes. Michael says the resident's guardian declined to request an autopsy.
Copyright 2015 The Associated Press. All rights reserved. This material may not be published, broadcast, rewritten or redistributed.