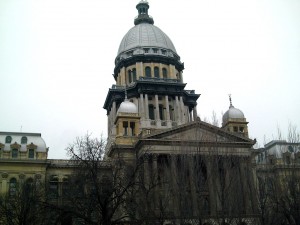 SPRINGFIELD, Ill. (AP) — A former Chicago charter schools executive is earning $250,000 a year to spearhead Gov. Bruce Rauner's top education initiatives. That's more than double what her predecessors received and places her as the highest-paid member of a Cabinet already under scrutiny for its lofty paychecks.
Education secretary Beth Purvis' hiring has not been formally announced by the Rauner administration. But Purvis stood and introduced herself during a House education committee meeting earlier this month.
Purvis holds a doctorate in special education and served as CEO of the Chicago International Charter School network from 2003 through last year.
She previously worked as a special education teacher in Maryland and Tennessee, as a professor at the University of Illinois at Chicago and served on education advisory councils under the last two Illinoisgovernors.
Copyright 2015 The Associated Press. All rights reserved. This material may not be published, broadcast, rewritten or redistributed.