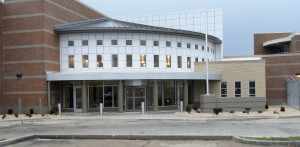 The Williamson County Sheriff's Office is receiving a $76,000 grant from the Howard G. Buffett Foundation.
This grant will provide a K-9 unit which includes a dog, a handler, training, and a new fully equipped patrol vehicle.
This new canine will replace Sheriff's Office retired K-9 Lizzy, who had to retire this past year after she was diagnosed with lung cancer. The grant will restore the K-9 unit back to two dual-purpose units without the use of taxpayer money.
Established in 1999, the Howard G. Buffett Foundation is a private family foundation that focuses on international food and water supplies for the world's most impoverished areas. They have also established a long history of supporting local law enforcement agencies' K-9 programs.
Williamson County Sheriff Bennie Vick expects the new K-9 unit to be in service by May.