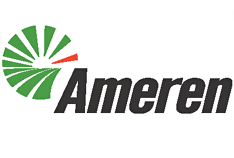 SPRINGFIELD, Ill. (AP) — An Illinois legislative committee has taken action that gives a pair of state electric utilities an opportunity to receive what could be two more years of rate hikes.
The Springfield bureau of Lee Enterprises newspapers reports the Illinois Senate Executive Committee on Tuesday voted 12-1 on a measure involving Ameren Illinois and Commonwealth Edison. The utilities want to avoid legislative oversight until 2019 on upgrades to the state's aging electric grid.
The law currently says the "smart grid" oversight program should end in 2017. The law also gives the utilities the ability to apply to raise rates to pay for upgrades.
Copyright 2014 The Associated Press. All rights reserved. This material may not be published, broadcast, rewritten or redistributed.