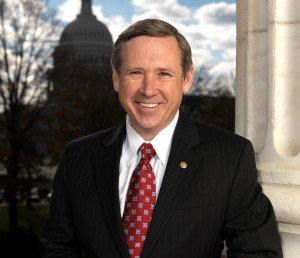 SPRINGFIELD, Ill. (AP) — U.S. Sen. Mark Kirk is requesting a federal inquiry into what he's calling "voting irregularities" and "mishandling of ballots" during this month's election.
In a letter dated Monday and obtained by The Associated Press, the Illinois Republican asks U.S. Attorney Zachary Fardon to "secure" questioned ballots and ensure proper handling.
Kirk references allegations raised last week by a lawyer for GOP candidate for treasurer Tom Cross. Among them is that elections officials couldn't account for all mail-in and provisional ballots.
A Fardon spokesman acknowledged receiving the letter Monday but wouldn't comment. Chicago elections board spokesman Jim Allen says the allegations are "uninformed, misguided, inaccurate and reckless."
Copyright 2014 The Associated Press. All rights reserved. This material may not be published, broadcast, rewritten or redistributed.