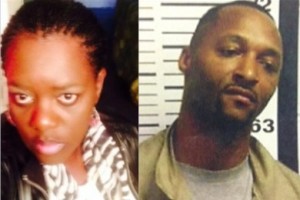 Ullin, Ill. – Authorities are looking for a missing wife and her husband, who may have kidnapped her.
Illinois State Police say the family of 45-year-old Sylvia Tipler reported her missing on Friday in Paducah, Kentucky. Police say she was last seen Wednesday with her husband, Clifford Williams Senior, in Ullin, Ill.
Williams is currently wanted on a warrant for kidnapping in Pulaski County and police say he's considered armed and dangerous.
Contact Illinois State Police if you have any information at (618) 542-2171.
Police in Mississippi County, Missouri say they found the body of a woman and foul play is suspected, but no name was released. An autopsy is scheduled for Monday.