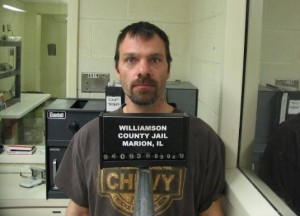 Marion, Ill. – Williamson County authorities are looking for a non-compliant sex offender.
Williamson County Sheriff Bennie Vick says Dale Ray Bozarth is wanted on a warrant for failure to report a change of address. He's described as a white male, 5-foot-9, 160 pounds with brown hair and green eyes. He's last known to be living in Marion.
Anyone with information should call the Williamson County Sheriff's office.