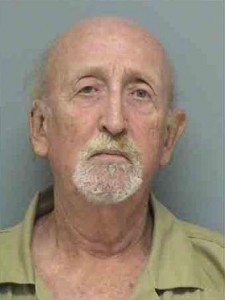 Mt. Vernon, Ill. – Mt. Vernon Police say a suspect in multiple bank robberies was caught before attempting another robbery.
Police say 72-year-old Clark Kirkman was arrested after a report of someone switching license plates on a vehicle parked outside a mall Friday morning. Police say they caught him outside of Fifth Third Bank on Broadway writing a hold-up note.
Kirkman was on federal supervised released for bank robberies in Missouri at the time of his arrest and he's also a suspect in another bank robbery in Arizona.