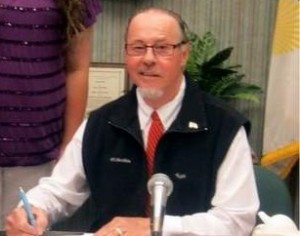 HARRISBURG, Ill. (AP) — The mayor of Harrisburg has died of brain cancer.
Reed Funeral Chapel in Harrisburg says Ron Crank died Thursday at his home after a year-long bout with brain cancer. Crank was 65.
A funeral will be early next week. Crank had been a Harrisburg police officer and Saline County sheriff's deputy. He served on Harrisburg's city council for three years before he was named mayor last year.
Visitation for Crank will be from 2 to 8 p.m. Sunday at the funeral home. Services will be at 10 a.m. Monday at St. Mary's Catholic Church in Harrisburg.
(Copyright 2014 The Associated Press. All rights reserved.)