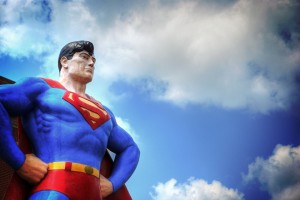 METROPOLIS, Ill. (AP) — A yearly festival honoring Superman is taking flight in the southern Illinois city that claims the Man of Steel as its favorite son.
Metropolis' Superman Celebration started Thursday and runs through Sunday will feature an appearance by Dean Cain. He's the actor best known for playing Superman and his Clark Kent alter ego in the 1990s television series "Lois & Clark: The New Adventures of Superman."
Billy Dee Williams played district attorney Harvey Dent in the 1989 Batman movie. He'll be joining Cain for a Saturday appearance at the festival in the 6,500-resident Ohio River community.
Valerie Perrine, who played Superman rival Lex Luthor's girlfriend, Miss Teschmacher, the 1978 and 1980 Superman movies also will appear this year.
(Copyright 2014 The Associated Press. All rights reserved.)