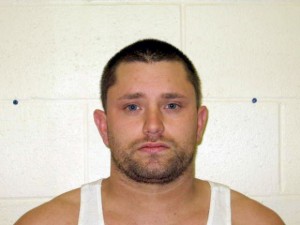 Franklin County, Ill. – A man accused of lighting his then-girlfriend on fire will face a bench trial later this month.
Franklin County Judge Tom Tedeschi assigned himself to the case yesterday after a motion was filed by the attorney for 30-year-old Christopher Rollins.
He's accused of igniting a flammable liquid on 23-year-old Tessa Leech, which left severe burns on her body.
Rollins was originally scheduled for a jury trial, but opted to have his trial heard by just the judge. Tedeschi was the original judge, but has a limited role with criminal cases in Franklin County because he took over as chief judge for the Second Judicial Circuit earlier this year.
He would not have been the judge for this case, if not for the motion filed by Rollins' attorney.
The trial is scheduled to begin June 26 with a status hearing set for the 24.