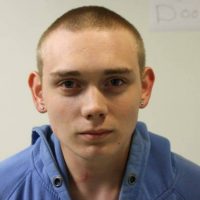 In Franklin County, a nineteen year old male and a juvenile are accused of throwing a lit molotov cocktail into an occupied Christopher home.
It happened about 3:30 Monday morning.
Police say nineteen year old Anthony Corey and a juvenile threw the homemade bomb through a bedroom window of a home in the 400 block of South Thomas Street. The people inside were not hurt.
Corey was arrested a short time later a few blocks away from the scene. The juvenile was turned into authorities by his mother.