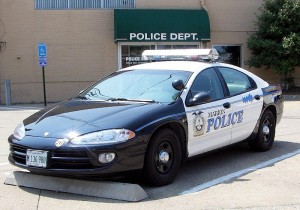 A longtime officer of the Marion Police Department is alleging that he is being discriminated against at his job due to his race.
Sgt. Angelo Hightower has been on the force for the last 14 years, and claims that he did not get promoted to the position of Lieutenant because he is black.
The position became vacant when former Lt. Dawn Tondini was promoted to interim police chief, and at the time, Tondini and Hightower were the only candidates for the job. Hightower, therefore, was the next officer in line for the promotion.
Hightower is now in the process of filing a discrimination charge with the U.S. Equal Employment Opportunity Commission.
Marion Mayor Bob Butler has since denied the claims of discrimination brought on by Hightower.