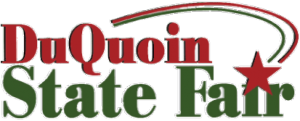 Former DuQuoin State Fair Manager John Rednour, Jr. has been fined $5,000 for violating a ban on receiving improper gifts set by the State Officials and Employees Ethics Act.
Rednour also agreed not to accept state employment for a perid of 5 years, according to a decision from the Executive Ethics Commission released yesterday.
According to the decision, Rednour intentionally solicited a gift from a prohibited source when he requested beer tickets from Alongi's, who was the main beer vendor for the fair in 2012.
Alongi's had received rolls containing 1000 tickets, valued at $4 per ticket. The violation occurred when Rednour asked Alongi family members for "a free roll or two," however Rednour says he only asked for a total of 500 tickets, according to the Southern Illinoisan.
Rednour said that he wasn't the first fair manager to receive tickets from the fair's beer vendor, and that the gifts were not for promotional gain, and did not cost anything to the taxpayers.