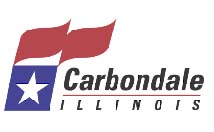 Months after the anticipated opening date, the newly-built Carbondale Fire Station #2 remains vacant while city officials are scrambling to comply with accessibility laws, more than one year after the same officials were notified of violations during the building's construction.
The Illinois Attorney General's office sent a letter to city officials letting them know their station was under investigation, after the Attorney General's office received a complaint alleging that the station may have been built in violation of the Americans with Disabilities Act and the Environmental Barriers Act.
30 different violations were cited during a visit to the station on April 8th. Most of the violations concerned accessibility in restrooms; more specifically grab bars around toilets and in showers.
City Manager Kevin Baity said city staff and a local architectural firm are working on sending revised building plans to the Attorney General's office. A specific date on the revisions has not been given.