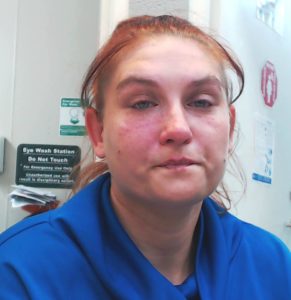 CAIRO, Ill. (WJPF) — A Cairo woman has been charged with the death of a baby left in her care.
Carolyn Whittaker, 31, faces one count each of Endangering the Life of a Chile and Involuntary Manslaughter in connection with the September 3, 2020 death of a 7-month-old girl.
Whittaker was arrested on November 16, 2020 and is being held in the Pulaski County Detention Center on a $75,000 bond.