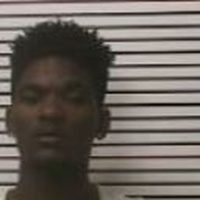 One person was taken into custody following an early morning shooting Sunday in Carbondale.
Around 2 a.m. police were watching people outside the Hollywood Lounge when they saw a man fire a handgun towards the crowd. Police say the man ran but was quickly arrested. He was identified as 21-year-old Jermaine Ross of Carbondale.
Ross has been charged with aggravated discharge of a firearm, aggravated unlawful use of weapons, reckless discharge of a firearm, resisting arrest and unlawful use of weapons by a felon.