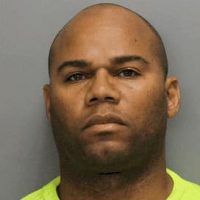 COLLINSVILLE, IL. (WJPF) – An arrest has been made in connection to the 2017 armed robbery of the Casino Queen in East St. Louis.
During the September robbery, three men fired semi-automatic rifles, wounding one unarmed security guard. An undisclosed amount of cash was taken. An investigation has been ongoing ever since.
According to State Police, two weeks ago an arrest warrant was issued for 42-year-old Daryl Muhammad, of Marietta, Georgia, on charges of armed robbery/discharge of a firearm and aggravated battery with a firearm.
Muhammed was taken into custody Wednesday by US Marshall's near Marietta, Georgia. Extradition back to Illinois is pending.
The investigation into the identity of the remaining two suspects continues.