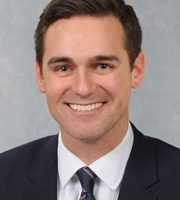 Former state Rep. Nick Sauer has officially withdrawn from the November election ballot after an ex-girlfriend accused him of posting nude photos of her online.
The first-term Republican resigned from the House of Representatives last week after Politico reported that the woman claims Sauer posted explicit photos of her on a social media site to lure other men into sexual conversations.
Lake County GOP officials will decide on a replacement.