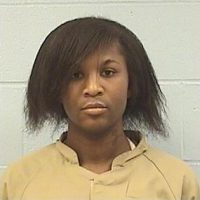 A 26-year-old transgender woman serving a 10-year sentence in the Illinois Department of Corrections for burglary, is being transferred out of Menard Correctional Center in Chester.
Deon Hampton has claimed sexual, physical, and verbal abuse at Menard.
Following an agreement with the Department of Corrections, Hampton is now set to be transferred to Lawrence Correctional Center, another all male facility like Menard. Hampton wants a transfer to a women's prison, but her lawyer, Alan Mills says the priority is getting his client out of Menard, where she fears for her life.
The Department of Corrections says it will convene its General Identification Disorder Committee to reevaluate Hampton's placement in a men's prison, as she continues to fight for a transfer to a women's facility.