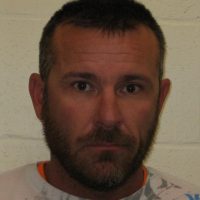 A Du Quoin man has been arrested by the Franklin County Sheriff's office on two counts of criminal sexual abuse.
According to Sheriff Don Jones, 39 year old Toby Dearmond was arrested Monday for allegedly sexually assaulting two women the night before at an off-road motorsports park near Zeigler.
Dearmond is being held in the Franklin County Jail.