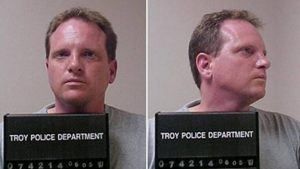 An Illinois man is to be sentenced early next year after pleading guilty to making online threats against President Donald Trump.
Joseph Pickett of Edwardsville entered a plea agreement after being charged in June with threatening the president of the United States after authorities said he posted several times online that he wanted to assassinate Trump.
Pickett's co-workers reported the threatening posts to the St. Louis chapter of the Secret Service.
The plea agreement recommends a sentence of six months in prison and three years of supervised release with mental health and substance abuse counseling and treatment.