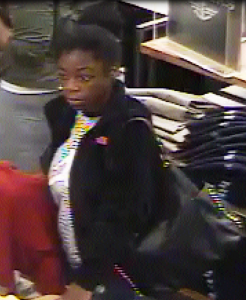 Carbondale Police are asking the public's help in identifying a women suspected of retail theft.
According to police, on October 13 and 14, the suspect entered the Carbondale Macy's left with merchandise she didn't pay for.
She was seen leaving in a green Dodge Caliber.
Anyone with information is asked to contact the Carbondale Police.