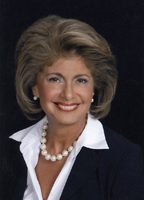 A former state lawmaker arrested for shoplifting charge is now free on $1,500 bail.
Former State Rep. Sandra Pihos of Glen Ellyn faces a retail theft charge for allegedly stealing nearly $600 in women's clothes.
The 71-year-old Republican then allegedly tried to return the stolen items for cash or store credit on the same day.
Pihos served in the General Assembly from 2003 to 2015 and was on several committees, including one that focused on consumer protection.