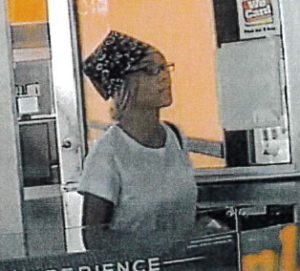 The Carbondale Police Department is asking for the public's help in identifying a suspect in a liquor theft investigation.
According to police, on the afternoon of May 22 a blonde haired woman entered Old Town Liquor on Illinois Avenue, concealed a bottle of vodka, and then left the store, without paying.
Anyone who can identify the woman or has more information is asked to contact the Carbondale Police Department.