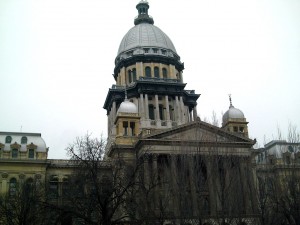 CHICAGO (AP) — The Illinois budget impasse now in its sixth month will be at the center of discussions during another meeting between legislative leaders and Republican Gov. Bruce Rauner.
The meeting scheduled for Thursday afternoon in Chicago would be the third in as many weeks as Rauner and lawmakers try to reach a deal to end the stalemate.
Democrats who control the Legislature want a tax increase and spending cuts to address a multibillion-dollar deficit. Rauner wants changes in laws to make business operations cheaper and to curb union power.
Rauner will meet with House Speaker Michael Madigan and Senate President John Cullerton as well as GOP leaders Sen. Christine Radogno and Rep. Jim Durkin.
Illinois has been operating without a spending plan since July 1.
Copyright 2015 The Associated Press. All rights reserved. This material may not be published, broadcast, rewritten or redistributed.