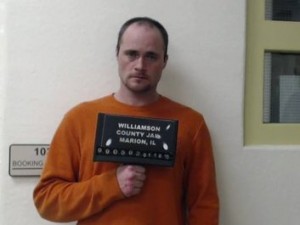 A man wanted in Williamson County has been arrested in Hardin County, Tennessee.
TV Station WHNT said a manhunt for Skelton started Friday morning, ager Skelton ran from a traffic stop near Jackson, Tennessee.
He was spotted several times throughout the day on Friday and was arrested early Saturday morning.
The 32 year old Skelton is wanted on armed robbery charges related to a burglary near Carterville on May 10.