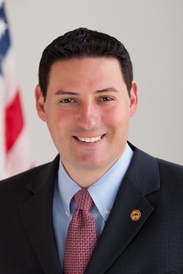 Just four years after capital punishment was taken off the books in Illinois, a state lawmaker says it's time to bring it back.
"If your child, unfortunately, was murdered; if your mother or father were brutally murdered, we want to make sure that there's a tool that you can, maybe, utilize with the prosecutor to get justice," says State Rep. John Cabello (R-Machesney Park).
Cabello and the bill's co-sponsors are police veterans. He says evidence and practices can better home in on the correct people who should be on Death Row, unlike the exonerations which have marked Illinois' history on this.
"Do I believe this bill is going to get moved and passed? No," Cabello says. "Do I believe that it has merit that we need to start discussing? Absolutely."
Copyright 2015 Illinois Radio Network