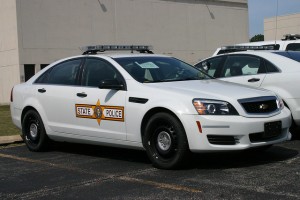 CHICAGO (AP) — Gov. Pat Quinn says Illinois State Police will send 40 troopers to Chicago to help city police patrol neighborhoods.
Quinn said Wednesday that the deployment was in response to a request from Mayor Rahm Emanuel. The governor says five Chicago police officers and two state troopers will be on each of 20 to 25 surge teams working in four Chicago neighborhoods.
The teams will focus on apprehending suspects with known violent criminal histories and who are wanted by law enforcement.
Troopers will come from across Illinois and led by Illinois State Police Colonel Michael Zerbonia.
Copyright 2014 The Associated Press. All rights reserved. This material may not be published, broadcast, rewritten or redistributed.