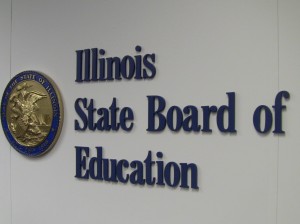 CHICAGO (AP) — Illinois has broken its streak of late grant payments to schools for the first time since 2007.
State Superintendent Christopher Koch praised the news in a letter to school officials dated July 1. But Koch warned them not to bank on the same thing happening next year.
Comptroller Judy Baar Topinka's office says timely payments for specialized grants and programs in 2014 are due to an influx of $1.3 billion in revenues the state hadn't originally budgeted for.
Next year's $35.7 billion state budget signed by Gov. Pat Quinn banks on revenue that may not materialize.
All-purpose state aid has been doled out to schools on time by the state in recent years. But grant money for programs including transportation has been lumped into the state's backlog of unpaid bills.
(Copyright 2014 The Associated Press. All rights reserved.)