TOM MILLER, MORNING NEWS WATCH HOST (6a-9a Weekdays)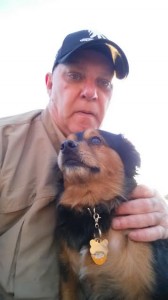 Tom Miller is the host of the News Radio WJPF Morning Newswatch Monday through Friday from 6:00 to 9:00.
Tom has lived all his life in southern Illinois began his radio career in Harrisburg, his hometown, in 1976 and spent much of that time on the music side of radio. But after an unsuccessful attempt to be elected to the Williamson County Commissioners, he was offered the slot as Program Director of WJPF/WCIL-AM as well as the morning show host position.
Since his arrival WJPF has been awarded Medium Market Station of the year, and "Best Public Service Program" by the Illinois Broadcasters Association, as well as being awarded the "Leaders Among Us Award" from the Southern Illinoisan newspaper. Tom is a former member of the Board of Trustees of the Bald Knob Cross of Peace and was also awarded the "Seven Seals Award" by Illinois National guard for his work on behalf of the Illinois national guard. The "Seven Seals Award" is the Illinois National Guards highest civilian award.
Along with his on air announcing duties he also serves as the Operations Manager of River Radio and its six radio stations.
When not at work Tom spends his time with his girl Kate and his dog Geddy Lee looking for deer across southern Illinois.
"In the absence of truth, rumor prevails" Tom Miller
LEIGH CALDWELL, NEWS ANCHOR (6a-9a Weekdays, 6a-8a Saturdays)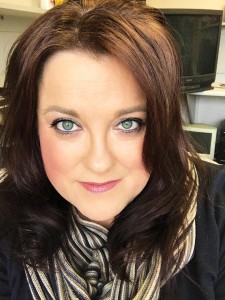 At 15 years old, Leigh embarked on a journalism career at former radio station WFRX in her hometown of West Frankfort.
After college at SIU-C, she spent two decades in journalism in Florida, where she worked in senior newsroom management positions for metro newspapers and as a TV news director.
But all roads eventually lead home, and Leigh is thrilled to be back in southern Illinois. She is passionate about her hometown and devotes much of her free time to a number of causes in her community.
Her work in journalism has been recognized on the state and national levels by the Florida Society of Newspaper Editors, the Illinois Press Association, the Society for News Design and the National Press Photographers Association.
Leigh is mom to a 12-year-old daughter and an ever-growing host of adopted college "kids" — she serves as a "Dorm Mom" for a local college.
MIKE MURPHY, SPORTS DIRECTOR (6a-9a Fridays, 6a-8a Saturdays)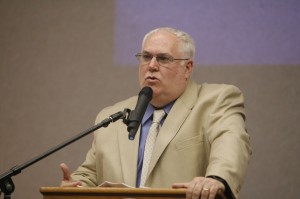 Mike started at WJPF in 1976 while still attending SIU, working under News & Sports Director Mike Powell. Mike has been News & Sports Director, Program Director and served two separate periods as General Manager of WJPF.
Mike is currently Sports Director at River Radio and co-host of the award winning SportsVoice program which airs Saturday mornings from 8:00 am to 10:00 am, Mike also does play-by-play for the Herrin Tigers and the John A Logan Volunteers.
Mike won the Merle Jones Award for Outstanding Sports Journalism in 2001, is a member of the Herrin High School Sports Hall of Fame, has been tabbed top Play-by-Play Announcer twice in voting by the Illinois Broadcasting Association, and winner of Best Broadcast Team with partner Scott Hudson.
DEREK FOGEL, SPORTS ANCHOR (6a-9a Monday-Thursday)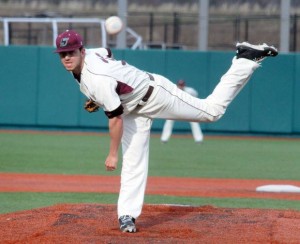 Derek Fogel is a 2014 graduate of SIU and former baseball player for the Salukis. Derek is the morning sports anchor for WJPF Monday through Thursday.
Derek is also the Program Director for 103.5 ESPN (WXLT-FM), a Co-host and Executive Producer for "Riding the Pine", the voice of Carterville Lions Basketball and the Host of "Overtime", the high school football postgame show.
Also during his career at River Radio, Derek was an on-air personality for 101.5 CIL-FM and a fill-in play-by-play and color commentator for Marion and Herrin High School sports.
Derek is a 3rd generation broadcaster, following his grandfather Jerry Fogel and father Dave Fogel into radio.
RACHEL GREGSON, NEWS ANCHOR/REPORTER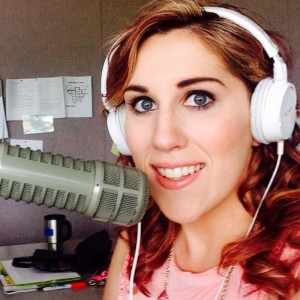 A Tolkien fan and video gamer at heart, Rachel Gregson is from the small town of Red Bud, Illinois. She began her River Radio career as a board operator and personality for 101.5 CIL-FM  and part-time reporter for River Radio in 2014.
Rachel is a Fall 2015 graduate of Southern Illinois University Carbondale, with a Bachelor's Degree in Electronic Journalism.
She can be heard filling in as News Anchor on the Morning NewsWatch weekdays and Saturdays. Rachel also works as an on-air personality on 101.5 CIL-FM.