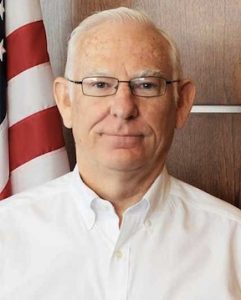 Chuck Garnati, former Williamson County State's Attorney, has passed away. He was 65 years old.
Garnati died just after 2:00 AM Tuesday in a St Louis Hospital.
For 30 years, Garnati served as the State's Attorney for Williamson County. First being elected in 1984 and serving until health issues forced his retirement in 2014. During those 30 years, Garnati prosecuted 30 murder cases. The jury returned a guilty verdict in every one.
During his life, Garnati was also a major supporter of the Williamson County Child Advocacy Center and The Court Appointed Special Services or CASA. Both groups he helped create.
Visitation services will be Friday from 5-8 PM at Meredith Waddell Funeral Home in Herrin. Funeral Services are scheduled for Saturday morning at 11, also at the funeral home.