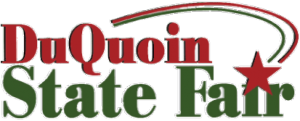 DU QUOIN, Ill. (AP) — Organizers of the approaching state fair in southern Illinois' Du Quoin say grandstand ticket sales for this year's festival are well ahead of expectations.
Fair manager Shannon Woodworth tells the Southern Illinoisan (http://bit.ly/1koZI3r) that the number of tickets snapped up for the fair that begins Aug. 22 are 4,300 more than at this time last year.
The fair's scheduled entertainers include Kenny Rogers, Foreigner, Rodney Atkins, Travis Tritt, .38 Special and KC and the Sunshine band.
Woodworth says that ticket sales traditionally start slow, with purchasers waiting until the last minute to buy.
Copyright 2014 The Associated Press. All rights reserved. This material may not be published, broadcast, rewritten or redistributed.