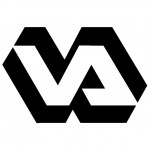 CHICAGO (AP) — Illinois members of Congress are increasing their scrutiny of veterans hospitals in the state after an internal review showing eight patients waited more than three months for appointments at a local facility.
A letter from Veterans Affairs officials to two U.S. senators says problems with delayed care and unauthorized wait lists existed at several facilities in the Midwest. That includes eight veterans at the Marion VA and its associated clinic in Evansville, Indiana who waited at least 90 days for care.
U.S. Rep. Bill Enyart says officials at the facility had assured him there were no such problems and that the letter raises questions. U.S. Rep. John Shimkus, U.S. Republican Sen. Mark Kirk and Democrat Dick Durbin also expressed concern over the issue.
Other lawmakers, meanwhile, were planning visits to VA facilities this week amid a nationwide investigation that began with allegations that long wait times were covered up at a hospital in Phoenix.
Enyart says he plans to visit the Marion VA Thursday.
(Copyright 2014 The Associated Press. All rights reserved.)